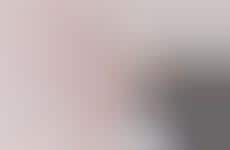 Cannabis products adapt toward more luxurious offerings
Trend - With the legalization of cannabis in North American regions, not only is the access to CBD becoming more widespread, but with that, a desire for more custom, premium options is on the rise as well. The luxury cannabis space is growing as more consumers view cannabis consumption as a lifestyle.

Insight - The commodification of cannabis in the modern day means that consumers are looking for products in this space that go along with their perceived "identities." For those who are interested in North American wellness practices and the sometimes exclusionary caste-related implications they can have, cannabis and its related products are viewed as part of an upscale lifestyle.
Workshop Question
- How can your brand cater to more niche consumer product categories? What elements of premiumization could you add?
4 Featured, 32 Examples:
87,253 Total Clicks
Date Range:
Aug 18 — Feb 19