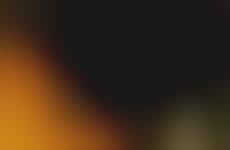 Brands are turning to solid edibles for flavor inspiration
Implications - Brands, particularly those in the beverage industry, are turning to seemingly unrelated food sources for flavoring inspiration. This not only reflects a more experimental consumer base, but one that also views food and beverage as more intertwined when it comes to flavor.
Trend Themes
1. Flavor Hybridization - Brands are experimenting with seemingly unrelated food sources for flavor inspiration.
2. Infusing Alcohol with Food - Adding alcohol to everyday products like coffee, maple syrup, and edibles has become a common practice.
3. Smokey Maple Flavors - Whiskey and beer brands are borrowing from smokey maple flavors in their products.
Industry Implications
1. Food and Beverage - The food and beverage industry can leverage flavor hybridization to create unique product offerings.
2. Alcohol - The alcohol industry can experiment with infusing different foods with alcohol for a unique drinking experience.
3. Breweries and Distilleries - Breweries and distilleries can experiment with flavors like smokey maple to create distinct and innovative products.