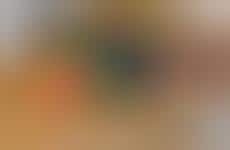 Taking control of food quality, consumers are turning to detection technology
Implications - Offering health-conscious consumers a way to ensure they're getting proper nutrition through their food purchases, nutrient analysis tools are becoming a more prevalent solution to food quality. Providing a sense of control, these innovations speak to a consumer desire for quality assessment of their purchased goods.
Trend Themes
1. Nutrition Analysis Tools - With the rise in health-conscious consumers and concern for food quality, nutrition analysis tools are becoming more prevalent. This presents an opportunity for businesses to develop and market such tools, catering to consumer desire for quality assessment of purchased goods.
2. Smart Kitchen Gadgets - As kitchen technology advances, the market for smart kitchen gadgets is expanding. There are significant opportunities for businesses to develop and market high-tech gadgets that improve cooking accuracy and streamline the cooking experience.
3. Food Quality Monitoring - With increasing emphasis on the quality of food, there is a growing interest in food quality monitoring tools such as the Smart Knife. There is an opportunity for businesses to create such tools that can help consumers monitor and improve the freshness, nutrient content, bacterial level and toxicity of their food.
Industry Implications
1. Health and Nutrition - The rise of nutrition analysis and food quality monitoring tools presents an opportunity for businesses in the health and nutrition industry to develop and promote products catering to health-conscious consumers.
2. Smart Home Technology - As smart kitchen gadgets gain popularity, businesses in the smart home technology industry can develop innovative products that enhance the cooking experience and provide convenience to consumers.
3. Consumer Technology - The development and integration of technology into kitchen items offers various opportunities for firms within consumer technology space to create and distribute useful gadgets that simplify the cooking process.