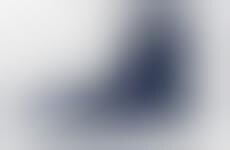 Luxe designs are added to traditionally low-key footwear for heightened appeal
Implications - Adding an element of familiarity, brands are reinventing typically casual fashion items with luxe and sophisticated designs. Adding diamonds and exotic materials to comfort-focused footwear choices like loafers and clogs, brands are combining approachable apparel with more exclusive aesthetics, reflecting a turn toward products that balance luxury and comfort.
Trend Themes
1. Luxury Comfort - Brands are updating casual fashion items with luxe and sophisticated designs, balancing luxury and comfort.
2. Reptilian Inspiration - Designers are drawing inspiration from reptiles to create sleek and innovative footwear designs.
3. Extravagant Embellishments - Jewelry creators are commissioning exclusive, decadent shoe creations with thousands of gemstone embellishments.
Industry Implications
1. Fashion - The fashion industry can learn from the balance between luxury and comfort to create more approachable apparel while retaining exclusivity.
2. Footwear - The footwear industry can explore the use of reptilian textures and forms in creating innovative shoe designs.
3. Jewelry - The jewelry industry can expand their offerings to include unique shoe designs with extravagant embellishments to explore new product categories.