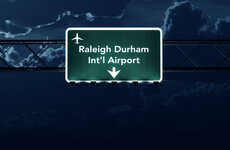 Both necessary and recreational processes at airports are becoming contactless
Trend - Contactless airport systems are on the rise as airports around the world continue their heightened safety efforts in light of the ongoing pandemic. These contactless systems are occurring in everything from agent interactions to in-airport food deliveries.

Insight - Despite significant milestones in the fight against COVID-19, consumers will likely remain hyper-vigilant when it comes to their personal health and safety for an indefinite amount of time, including post-pandemic. The extent to which the pandemic has disrupted their lives has had an impact on collective consumer psyche, and most people will expect that businesses take into account their health and safety as they frequent them.
Workshop Question
- How is your brand prioritizing safety in the long-term amidst the ongoing pandemic?