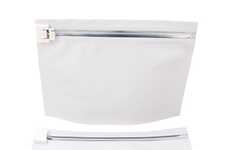 Brands launch new packaging designed to keep children away from cannabis
Trend - In light of state-sanctioned regulations that require companies to include child-resistant packaging, brands are emerging with functional and safety-focused cannabis packaging. These systems are easy for adults and challenging for kids, offering an ideal way to store cannabis products.

Insight - The cannabis industry is rapidly expanding across North America and like any other drug, children's access to it needs to be restricted in order to maintain their safety. Many consumers are demanding brands offer safety controls to keep cannabis out of children's hands, and governments that have legalized the substance have required safety packaging alongside other restrictions to limit their access. This perception of control offers a greater sense of safety, allowing adult consumers to feel more comfortable in purchasing cannabis products.
Workshop Question
- How does the relationship between control and safety play into your product or service?