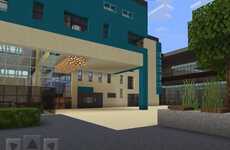 School-related campaigns and services adjust in light of the ongoing pandemic
Trend - Back-to-school campaigning is looking a little different this year, with brands recognizing the impact that COVID-19 will have on students' ability to actually attend school in-person. Campaigns and services related to back-to-school are taking on new forms to accommodate this change.

Insight - The COVID-19 pandemic continues its impact on the world, and while restrictions have loosened in North America, people are still facing limitations in what they can and can't do--even in essential services like education. Consumers who understand the ongoing local risks are drawn to brands that are able to adapt their products and services in a way that prioritizes safety.
Workshop Question
- How could your brand better adapt with safety in mind, despite loosened restrictions?
4 Featured, 33 Examples:
47,959 Total Clicks
Date Range:
Jul 20 — Jul 20