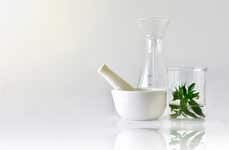 Scientists are emerging as a new sector of micro-influencers in the beauty industry
Trend - A new type of influencer is emerging, one with a smaller reach but more engaged listeners: 'beauty science' influencers. These podcasters—who are trained cosmetics chemists with experience in the industry—are helping consumers sort fact from fiction and fighting misinformation in the beauty industry.

Insight - Since the expansion of the internet and the ease at which information can be shared, consumers no longer trust the vague claims household brand names make about skin improvement at face value. This demographic is doing its own research and are looking to experts in the field to give them reliable skincare recommendations. Not only are these experts more credible due to their education, but are deemed as trustworthy since they aren't affiliated with a certain brand.
Workshop Question
- How can your brand leverage the scientific community's reach when targeting your consumers?