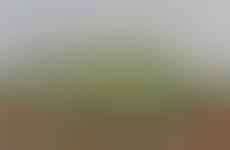 Brands tap into the consumers' obsession with raising houseplants
Trend - As consumers, particularly Millennials, seek to acquire more greenery and plant life for their homes, brands are responding with new products to help track growth, share updates with social media and even provide tips and guidance for successful plant "parenting."

Insight - The Millennial demographic is known for having a lower appetite to start families of their own. However, as they age out of being the "youth demographic," this generation is looking for incremental methods of testing out their care-taking capabilities.
Workshop Question
- How can you leverage the niche interests of your consumers to build better connections?
Trend Themes
1. Indoor Gardening - Businesses can benefit from the increasing interest in indoor gardening and develop products that assist consumers in maintaining and tracking plant growth.
2. Urban Gardening - There is a growing trend of urban gardening as consumers seek out ways to bring greenery into their small spaces and businesses can offer unique and practical gardening accessories tailored for small spaces.
3. Plant Care Journals - The growing market for houseplants presents an opportunity for businesses to develop journals that assist consumers in managing plant care and maintenance with effective gardening and plant care tips.
Industry Implications
1. Home Decor - The trend in indoor gardening provides home decor companies an opportunity to offer stylish planters, unique gardening accessories, and furniture designed with plants in mind.
2. E-commerce - The trend in urban and indoor gardening allows e-commerce platforms to sell and deliver plants and gardening accessories. It also provides the opportunity for subscribing to curated sets of plants that suit consumers' preferences and living spaces.
3. Media - Media companies can capitalize on the rising interest in gardening by creating plant care content, including blogs, podcasts, and videos on plant parenting and maintenance.