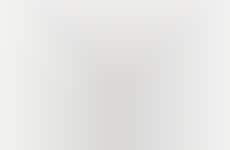 Brands incorporate elements of cannabis into their candle collections
Trend - With the relatively recent legalization of marijuana in many regions across North America, candles themed around marijuana are on the rise. These candles can provide a cannabis scent, beneficial properties, or neutralize cannabis-related odors.

Insight - With the legalization of recreational and medicinal cannabis in different regions in North America has come the substance's increased influence in mainstream culture. Many consumers now view cannabis as a part of their lifestyles and "wellness" rituals, and look to incorporate it into many different aspects of their lives.
Workshop Question
- Consider how your brand could collaborate with the growing cannabis industry?
Trend Themes
1. Cannabis Scented Candles - The trend of incorporating cannabis elements into candles is on the rise, providing an opportunity to capitalize on the continued normalization of marijuana use and wellness routines.
2. Charitable Candles - Candles that support a charitable cause provide an opportunity to reach consumers who care about social issues and want to make a tangible impact with their purchases.
3. Cbd-enhanced Candles - CBD massage candles provide a unique product that combines aromatherapy and therapeutic benefits, offering a potential growth opportunity in the health and wellness industry.
Industry Implications
1. Cannabis Industry - The legalization of recreational and medicinal cannabis has made it more acceptable, creating opportunities for cannabis-themed candles and ancillary products.
2. Socially Responsible Retail - Charitable candles offer an opportunity for retailers to appeal to consumers who care about making an impact with their purchases and want to support underrepresented or marginalized communities.
3. Health and Wellness Industry - CBD-enhanced candles offer the potential for therapeutic benefits, creating opportunities to appeal to consumers seeking natural remedies for pain relief and relaxation.
4 Featured, 32 Examples:
58,546 Total Clicks
Date Range:
Mar 18 — Apr 19