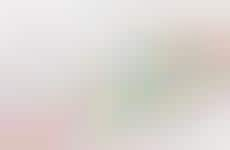 Infant care products evolve to offer dual-purpose capabilities
Implications - Appealing to the on-the-go parent, brands are offering infant products with multi-functional capabilities for heightened convenience. Offering hybrid devices and clothing that double as monitoring tools, these products reflect a need a for more adaptable forms of care.
Workshop Question
- How could you hybridize your brand's offering to appeal to multiple aspects of your target consumer's lifestyle?
8 Featured, 68 Examples:
313,530 Total Clicks
Date Range:
May 15 — Aug 17