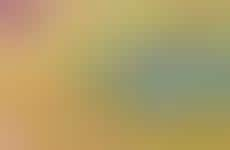 Savory food items are created with increasingly vibrant hues
Trend - Food brands are using colors typically associated with desserts and candies in savory dishes, snacks, and toppings. The adoption of vibrant hues in savory items immediately grabs attention, serves consumers seeking novelty, and caters specifically to demographics most concerned with social media-friendly aesthetics in their purchase decisions.

Insight - Branding is usually the first thing that draws consumers to a product–especially when it features particularly bold labels, claims, or coloring. Having that branding be represented in the product itself–particularly in the food industry where food presentation tends to follow more traditional norms–is a unique feat that immediately appeals to consumers who prioritize novelty and social shareability when deciding upon what to purchase.
Workshop Question
- How could your brand better cater to social media aesthetic-seeking consumers?
5 Featured, 45 Examples:
38,821 Total Clicks
Date Range:
Jan 17 — Aug 18