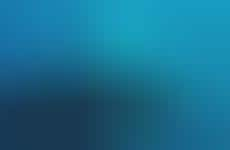 Brands entice adventurous consumers with submerged events, exhibits & more
Trend - With today's consumer constantly craving a fully immersive experience, brands are offering nontraditional, underwater activities. Ranging from underwater bars and scuba parties to submerged art exhibits, consumers are being surprised and delighted with all-new experiential offers.

Insight - Consumer expectations around "experiential" activities are constantly growing as interactive, sensory engagement becomes more accessible. Furthermore, these experiences are often available from their homes for free. This creates a need for above-and-beyond out-of-home experiences.
Workshop Question
- How can your brand transform a traditional event or activity into a completely new experience?
5 Featured, 44 Examples:
102,839 Total Clicks
Date Range:
Jul 18 — May 19