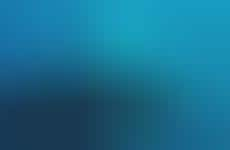 Brands entice adventurous consumers with submerged events, exhibits & more
Trend - With today's consumer constantly craving a fully immersive experience, brands are offering nontraditional, underwater activities. Ranging from underwater bars and scuba parties to submerged art exhibits, consumers are being surprised and delighted with all-new experiential offers.

Insight - Consumer expectations around "experiential" activities are constantly growing as interactive, sensory engagement becomes more accessible. Furthermore, these experiences are often available from their homes for free. This creates a need for above-and-beyond out-of-home experiences.
Workshop Question
- How can your brand transform a traditional event or activity into a completely new experience?
Trend Themes
1. Immersive Underwater Experiences - With consumers seeking fully immersive experiences, brands are offering non-traditional, underwater activities such as submerged art exhibits, underwater bars, and scuba parties.
2. Adventurist Hospitality Establishments - The desire for unique and exciting experiences for the outgoing individual is driving the creation of aquatic hotels that cater to divers with the world's deepest pools, training rooms, underground tunnels, and hotel rooms.
3. Eco-friendly Technological Innovations - The first submarine rideshare service that can take passengers to 20 meters below sea level to explore the Great Barrier Reef is battery-powered and supports the cause for a sustainable environment.
Industry Implications
1. Hospitality Industry - The hospitality and tourism industry can benefit from creating immersive experiences that cater to the desires of outgoing individuals, such as underwater hotels, art exhibits, bars, and scuba parties.
2. Eco-tourism Industry - The submarine rideshare tour highlights the importance of sustainable travel practices and the dire need to preserve the ecosystem, which the eco-tourism industry can benefit from by providing eco-friendly opportunities for tourists.
3. Entertainment Industry - The entertainment industry can capitalize on the trend of immersive experiences by exploring new platforms and mediums to entertain audiences in unique ways, such as underwater music events, interactive exhibits, and high-definition sound systems.
5 Featured, 44 Examples:
113,869 Total Clicks
Date Range:
Jul 18 — May 19