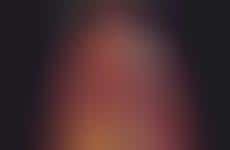 The Millennial fear of "adulting" is perpetuated with ominous pop culture themes
Trend - As 90s nostalgia continues to be embraced, brands are going a step further to reimagine classic, wholesome pieces from art and pop culture in dark, distorted ways. We're seeing the reinvention of retro television shows and games to darker versions of their predecessors, providing a new and contemporary way to enjoy childhood classics while subverting retro traditional ideas.

Insight - Millennials looking to fully embrace adulthood are attempting to move on from their past by adopting rituals and consuming products more aligned to their age bracket. Despite this desire to adhere to "adulting" practices, a need to maintain an element of familiarity to one's childhood memories persists. That need for familiarity or an escape from real-world responsibilities stems from the influx of stress and anxiety that often coincides with adulthood.
Workshop Question
- How can you help younger generations to be more accepting of their adult status?
Trend Themes
1. Dark Distorted Retro Culture - Brands reimagining classic, wholesome pieces from art and pop culture in dark, distorted ways.
2. Immersive Horror-themed Experiences - Pop-up activations and bars inspired by nostalgic horror films, offering immersive experiences for horror film buffs.
3. Location-based RPG Puzzle Games - Mobile games that incorporate location-based technology to provide a rich and intense supernatural adventure.
Industry Implications
1. Entertainment - Create immersive experiences and mobile games inspired by popular TV shows and nostalgic horror films.
2. Hospitality - Design bars and restaurants that offer immersive themed experiences for different age groups.
3. Tech and Mobile - Incorporate location-based technology and snack-sized entertainment into mobile games.
4 Featured, 25 Examples:
55,907 Total Clicks
Date Range:
Apr 19 — Jun 19