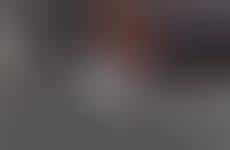 The rise of innovations that seek to balance lifestyle & eco-friendliness
Implications - The rapid evolution of the electric bicycle indicates consumers are becoming more conscious of their carbon footprints, even if that means sacrificing style or comfort. Across various industries, the search is on for a middle ground between speed-efficiency, lifestyle and eco-friendliness.
Trend Themes
1. Eco-friendly Transportation Innovations - Consumers are looking for stylish and efficient alternatives to traditional fuel-based vehicles, presenting an opportunity for disruptive innovation in the transportation industry.
2. Electric Bike Conversions - The popularity of electric bike conversions demonstrates a demand for convenient and eco-friendly transportation options, presenting an opportunity for companies to provide cost-effective conversion kits for bicycles.
3. Sleek Electric Motorcycles - The rise of sleek and high-performance electric motorcycles signals a shift towards environmentally conscious and stylish options for thrill-seekers, presenting an opportunity for innovation in the motorcycle industry.
Industry Implications
1. Transportation - As eco-friendliness and efficiency become more important to consumers, transportation companies should focus on developing new and innovative modes of transportation.
2. Renewable Energy - The need for more efficient batteries and charging methods for electric transportation vehicles presents an opportunity for development in renewable energy sources.
3. Outdoor Recreation - As the popularity of electric bicycles and motorcycles increases, outdoor recreation companies should focus on providing eco-friendly and stylish options for adventurers.