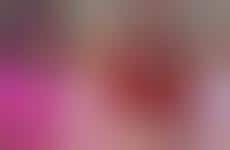 Mobile games indulge the consumer desire to celebrate pop cultural icons
Implications - Pop culture-inspired mobile games are a unique symbol of the evolving face of the gaming world. Symbolic of the consumer's inherent fascination with meme culture and the nature of fame, these mobile games provide a new archetype for the average gamer, which includes a more diverse range of people than ever before.
Workshop Question
- Is your brand currently incorporating pop culture influences into your offerings? How could you make this more evident?
Trend Themes
1. Pop Culture-inspired Mobile Games - Pop culture-inspired mobile games are an innovative and engaging way for companies to appeal to fans of celebrity and pop-culture and capitalize on their brand.
2. Celebrity-branded Mobile Games - Celebrity-branded mobile games offer a unique insight into the lives of celebrities while creating immersive experiences for players.
3. Path-to-stardom Mobile Games - Mobile games that chronicle a user's path to fame provide an outlet for users to engage with their idols in a virtual space.
Industry Implications
1. Mobile Gaming Industry - Companies in the mobile gaming industry can benefit from creating innovative and engaging games that tap into the pop culture zeitgeist.
2. Celebrity Branding Industry - The success of celebrity-branded mobile games highlights the potential for brands to create immersive experiences for their fans.
3. Entertainment Industry - The entertainment industry can explore opportunities to engage fans through mobile gaming and offer a unique lens into the lives and careers of celebrities.
5 Featured, 40 Examples:
155,592 Total Clicks
Date Range:
Dec 14 — Aug 16