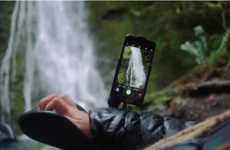 Tech companies are focusing on interfaces for people with disabilities
Trend - Many technology brands are addressing a gap in the industry with innovative designs that are developed to suit the needs of people with disabilities. This calls for computer companies to re-imagine their user interface to be more intuitive and accessible for this demographic.

Insight - As day-to-day activities and interactions become increasingly digitized, individuals expect the concept of usability to become more accessible and intuitive for everyone. Advancements in technology have enabled people with disabilities to feel more included in the digital revolution and this results in a demand for accessible user interfaces to become an industry-standard—especially when it comes to products that are used on a daily basis.
Workshop Question
- How might your brand make your product/service more accessible to people with disabilities?