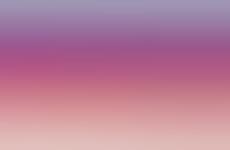 New product experiences are designed around alleviating consumer anxiety
Trend - Moving beyond pseudo-medicinal treatments and meditation-adjacent experiences, brands are now designing products and experiences with built-in features that take aim at the present culture of anxiety.

Insight - Consumer anxiety is aggravated by different environmental, political, economic, and/or social factors, and given the hyper-connected context of today, many consumers experience increased levels of restlessness. This facilitates a demand for lifestyle products that can offer some relief—whether temporary or long-term. In this space, consumers prioritize non-invasive, holistic approaches that can be seamlessly introduced, appealing to their need for convenience during their busy day-to-day.
Workshop Question
- With the current culture of anxiety future generations find themselves in, how can you offer a product experience that includes a built-in antidote to the concerns of today's consumer?
5 Featured, 45 Examples:
92,104 Total Clicks
Date Range:
Aug 17 — Feb 19