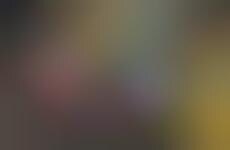 Food brands offer interactive tech in restaurants and stores aimed at children
Trend - Where food brands once appealed to children in-store with bright colors and youthful designs, they are now supplementing this approach with interactive technology. This comes as companies work to meet the distinct needs of this generation's tech-based lifestyle habits.

Insight - Today's youth are growing up with mobile technology in a way that was impossible or uncommon in preceding generations' childhoods. Because of this, the way they learn, play, and socialize is relatively unchartered territory and often left untapped by brands not directly in child-specific product or service categories. By adapting to the tech-based needs of children and families in the modern-day, brands are able to set themselves apart with new levels of engagement and interactivity.
Workshop Question
- How can your brand better meet the needs of emerging demographics?