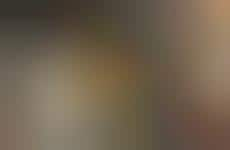 Wasted products are being reused used in attention-grabbing ways
Trend - Brands looking to make a point but still be productive in their goal of spreading awareness for eco consumption are using visceral tactics in the design or sensorial-related aspects of their products to successfully market or sell their products.

Insight - In today's day and age, consumers are increasingly conscious about issues of sustainability, social justice, and the like as they keep informed and engaged through the Internet and social media. This knowledge allows individuals to demand and better advocate for ethical and sustainable solutions. As a result, consumers are raising the bar of their expectations, calling for better management and execution of sustainable practices.
Workshop Question
- How could your brand promote ecological change in a way that better impacts or resonates with consumers?