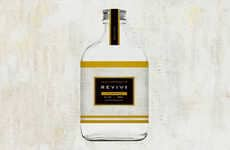 Alcohol brands are using food waste to flavor their beverages
Trend - Brands in the alcohol space are releasing everything from beer to gin that are made with upcycled ingredients. These include everything from gins made from surplus beer, to beers made from citrus peels.

Insight - When it comes to alcohol consumption, consumers who are looking to experiment often seek out distinct flavors, brewing or distilling processes. Mixing these preferences with the fact that consumers are increasingly environmentally conscious in their purchase decisions means appealing to the majority of alcohol-consuming foodies.
Workshop Question
- How is your brand appealing to eco-conscious consumers?