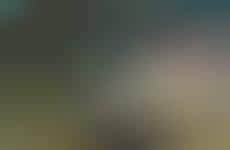 Alcohol brands infuse unexpected food products into their beverages
Trend - Alcohol brands are infusing unlikely ingredients into their products, offering an alternative to the traditional flavors that are normally incorporated into alcoholic beverages by creating a new twist on the traditional standard of food and drink pairings. This shift sets a precedent for how brands can renew their approach to traditional processes in their respective industries.

Insight - When it comes to engaging with flavor, a subset of consumers do so as an outlet for adventure. For this group, experiential novelty is often prioritized over other considerations like cost or ability to sustain. In this case, it's all about the flavor adventure and the experience that brings about for the consumer.
Workshop Question
- How can your brand appeal to those seeking a flavor adventure?