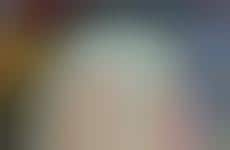 Brands are developing high-tech training materials for caregivers
Trend - By appealing to the benefits of mixed reality and artificial intelligence, brands in the health care sector are able to offer substantial training for caregivers who work with older adults. Through simulation, workers are able to build a greater degree of compassion and learn from their mistakes through hands-on activities.

Insight - When it comes to healthcare—whether it pertains to oneself or a loved one—individuals are prioritizing solutions that they can count on and as a result, many are emphasizing the need for adequate training and support in this sector. This allows consumers to not only feel better supported and comfortable when receiving services or care, but it also enables those close to them to gain peace of mind in the matter.
Workshop Question
- How can your brand enhance the training of your employees?
Trend Themes
1. Virtual Reality Caregiver Training - Virtual reality technology is used to train caregivers and medical professionals by simulating real-life situations to help build empathy and competency.
2. Artificial Intelligence for Personalized Caregiving - Artificial intelligence and machine learning are used to create personalized and responsive caregiving systems that monitor one's vitals and assess changes in one's condition in order to maximize safe and compassionate care.
3. Smart Home Monitoring - Smart home technology that uses artificial intelligence and machine learning helps caregivers monitor loved ones and patients, providing peace of mind to caregivers.
Industry Implications
1. Healthcare Technology - Develop innovative technology-based solutions to improve virtual caregiver training and personalized caregiving.
2. Artificial Intelligence - Integrate artificial intelligence and machine learning to improve safety, efficiency, and access to healthcare for older adults and their caregivers.
3. Smart Home Technology - Develop smart home technology that seamlessly integrates with caregiving to provide better care, communication, and support.
7 Featured, 51 Examples:
99,649 Total Clicks
Date Range:
Oct 18 — Jan 21