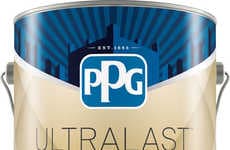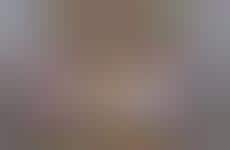 Stain-proof features are increasingly expanding to other products in the home
Trend - Traditionally, companies have included stain-resistant coatings in kitchen products and clothing pieces. Now, brands are expanding the feature to cover other products in the home like chairs and rugs.

Insight - Because of the ongoing COVID-19 pandemic and the associated government-imposed restrictions, contemporary consumers have been spending increased amounts of time indoors. As a result, many have been forced to balance their work and personal lives in the same space—the home. In order to keep productive and efficient, while staying on top of chores, individuals are looking for better and seamless ways to maintain their house.
Workshop Question
- How can your brand help consumers better balance work-home dynamics?
Trend Themes
1. Stain-resistance Expansion - Companies are expanding stain-resistant coatings to cover other products in the home like chairs and rugs.
2. Machine-washable Products - The appeal of machine-washable products, like rugs and sofa covers, is growing among parents and pet owners.
3. Scratch-resistant Surfaces - Indoor paints with scratch-resistant and easy-to-clean features are becoming increasingly popular, especially for heavily trafficked spaces.
Industry Implications
1. Home Goods - Companies producing home goods can leverage the trend to expand the stain-resistant feature to different kinds of products and surfaces.
2. Household Cleaning - The rise of stain-resistant and machine-washable products signals a need for eco-friendly and cost-effective cleaning solutions.
3. Furniture Manufacturing - Manufacturers producing furniture can offer more functionality, such as massage features and built-in charging ports, to meet the needs of modern consumers.
4 Featured, 36 Examples:
179,845 Total Clicks
Date Range:
Mar 19 — Dec 20