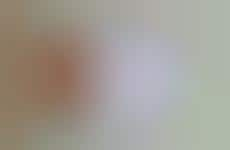 The Internet's most infamous ideas are brought to life in products
Implications - Internet memes have become such a big part of online culture that they are now starting to cross boundaries from the digital realm to the physical. Designers are creating tangible goods based on the most popular memes, and consumers are welcoming them with open arms, indicating that nothing in the virtual world stays virtual for very long.
Trend Themes
1. Internet Meme Merchandise - As internet memes move from the digital to physical realm, businesses have an opportunity to cater to the growing number of meme enthusiasts by selling tangible goods.
2. Upcycling and Repurposing - Designers are upcycling and repurposing old items such as computer monitors and transforming them into innovative pet beds, offering the opportunity for businesses to create sustainability-focused products that appeal to eco-conscious consumers.
3. Pop Culture Needlework - There is a growing trend of needlepoint artists creating unique pieces that reference pop culture, providing an opportunity for businesses to create products that appeal to nostalgic consumers through craft tools and materials.
Industry Implications
1. Fashion and Apparel - The cross-over of digital to physical meme culture offers a new wave of fashion and apparel products that can cater to online enthusiasts.
2. Furniture - Upcycling and repurposing old items such as computer monitors can offer an opportunity for furniture companies to create eco-friendly and innovative products.
3. Craft and Hobby - With the growing trend of pop culture needlework, craft and hobby businesses can create kits and materials that are a nostalgic take on traditional needlework.
6 Featured, 53 Examples:
1,174,831 Total Clicks
Date Range:
Jan 10 — Feb 11