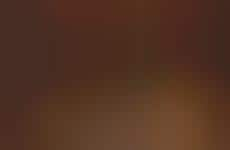 Food store displays honor the product with artistic aesthetics
Implications - The foodie wave has placed a level of prestige with good fun, causing not only a burst in higher-quality, casual-gourmet packaged goods, but an increase in artistic food displays. Appealing to the idea that good food is a luxury, these grocery store galleries help the premiumization of a product while appealing to the consumer need for status.
Trend Themes
1. Artistic Food Displays - Food stores are increasing artistic food displays to reshape the way customers perceive grocery shopping.
2. Interactive Store Displays - Interactive displays in stores are being designed to offer customers more than just the product, but an entertaining experience.
3. Behind the Scenes - Retailers are adopting a more theatrical approach where customers can witness the process of product creation in action and gain trust in the product's quality.
Industry Implications
1. Food Retail - Food retail shops can incorporate artistic and interactive displays that provide a unique customer experience and drive product sales.
2. Interior Design - Interior design can provide trends to help food retailers create artistic and interactive displays that will differentiate their store and create a unique atmosphere.
3. Technology - Technology solutions can help create interactive, talking food displays that incorporate touch-activated technology and promote product authenticity.