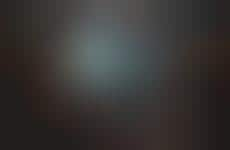 Detailed cosplay allow gamers to fully immerse themselves through role play
Implications - With all the distractions and worries that come with everyday life, consumers are constantly looking for creative ways to detach themselves from reality. Customized cosplay allow gamers to fully envelop themselves through character roles, combining pop culture references with the need to escape the hustle and bustle of day-to-day life. This reflects the growing demand for more immersive forms of distraction.
Trend Themes
1. Customized Gaming Cosplay - Brands can focus on creating customized cosplay to enhance the gaming experience, allowing gamers to fully immerse themselves in their virtual world.
2. Sponsorships for Cosplayers - Brands can sponsor talented cosplayers to promote their products through official cosplays and other related events.
3. Online Costume Marketplaces - Online cosplay marketplaces like CosTrader offer a new avenue for crafters to sell their wares while offering fans of popular franchises a one-stop-shop to acquire costumes, wigs, and accessories.
Industry Implications
1. Gaming Industry - The gaming industry can focus on creating and popularizing immersive games that allow players to engage in cosplay and fully immerse themselves in their virtual worlds.
2. Fashion Industry - The fashion industry can work on creating wearable tech and other accessories that enhance cosplay experiences and add convenience.
3. Event Industry - The event industry can organize gaming and cosplay events at different locations and bring together gaming communities from all over the world.