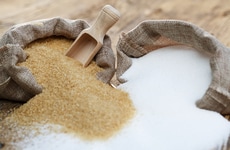 Brands are launching sugar alternatives that repurpose food waste
Trend - Brands are launching sugar alternatives made from upcycled products such as cocoa shells, apples, pears, and dates to sweeten food and beverages—which typically end up in landfills. These offerings come in both liquid and granular formats to suit a variety of needs.

Insight - Eco-conscious consumers have become aware—and concerned—with the staggering amount of food waste taking place across the globe. This demographic is conscious of how their consumption habits impact the environment, and in an effort to reduce their carbon footprint, they are turning to brands that offer upcycled products to mitigate the environmental impacts of food production.
Workshop Question
- How can your brand empower consumers to be more eco-friendly?