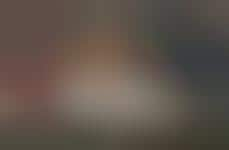 The sports industry uses social media filters to appeal to young demographics
Trend - The sports industry makes moves to shed its more conservative approaches to business by using social media to appeal to younger demographics. Coming in the form of the AR filters and humor that Millennials and Gen Z are so accustomed to, the industry is making moves to remain relevant to modern consumers.

Insight - Today's Millennial and Gen Z consumer engages with digital forms of communication and "languages" on a daily basis, and prefers interacting with brands online rather than via other marketing avenues. For companies in industries often associated with tradition and history, capturing the attention of younger demographics often comes with appealing to their unique methods of interacting with peers, content, communication and brands.
Workshop Question
- How could your brand better appeal to Millennials and Gen Z?
4 Featured, 31 Examples:
9,014 Total Clicks
Date Range:
Sep 19 — Feb 20
Trending:
This Quarter and Mild