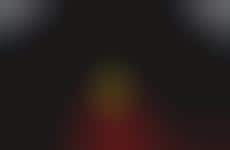 AI-based holographic assistants enhance engagement and customization
Trend – Smart assistive technology is now being developed with holographic functions that enhance interactivity between the customer and the product. These holographic assistants can be found in everything from cars to home assistant devices, and offer an element of novelty that most standard smart assistants don't yet have.

Insight – Holographic technology on its own already satisfies the need for more engaging tech that is humanized, but holographic assistants add a much-needed element of personalization. A tech service tailor-made for one person and one person only is the pinnacle of unique and authentic product experience. In the digital age, consumers are wary of being seen as a number or statistic in consumer data; they want products that acknowledge their humanity. Personalization, whether via technological services or tangible products, acknowledges their nuanced needs.
Workshop Question
- Where could your brand employ holographic technology to enhance consumer engagement?
6 Featured, 51 Examples:
117,913 Total Clicks
Date Range:
Mar 18 — Jul 19