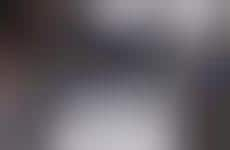 As RFID gains more popularity, consumers protect themselves against theft
Implications - As more credit cards and smartphones adopt RFID technology, the issue of mobile security is taking centerstage for consumers, which is being soothed with anti-wireless theft accessories. The move towards these more formalized ways to prevent wireless theft identifies the strong demand for "tap and go" payment solutions, but also a preference to deal with the associated effects without having to give up convenience technologies.
Trend Themes
1. RFID Blocking Accessories - The increasing popularity and usage of RFID technology has led to a demand for accessories geared towards preventing wireless theft, creating opportunities for anti-RFID theft accessories that are both practical and stylish.
2. Wallet Consolidation - Incorporating multiple wallet functions into one device, such as a smart card or wearable payment band, allows for more secure and convenient access to all necessary cards and payment methods in one place, creating opportunities in the realm of consolidation.
3. Anti-theft Wallet Materials - Wallets made from materials such as metal, carbon fiber, titanium, and even kangaroo leather that incorporate RFID blocking technology provide consumers with a sense of security and protection for their valuable information, showcasing a demand for theft-resistant materials in wallets.
Industry Implications
1. Fashion and Accessories - Fashion and accessory companies can respond to the trend of RFID blocking accessories by incorporating anti-theft technology into stylish and functional items such as wallets, bags, or phone cases.
2. Payment Processing - The trend of wallet consolidation and wearable payment bands requires innovative and secure payment processing systems that provide a seamless experience for consumers and businesses alike, presenting growth opportunities for payment processing services.
3. Materials Engineering - The focus on creating theft-resistant materials for wallets showcases a demand for innovation in materials engineering, as companies seek to create lightweight, durable, and secure materials for various products.