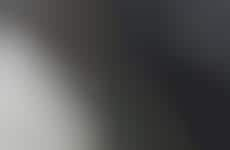 Devices made specifically for social networking signify a true social media addiction
Implications - Most mobile phones give the option to connect to social media; however, there is an increasing demand for devices made specifically for social media use. It seems what was once considered an addiction to communication is actually an addiction to the act of social media, as telecommunication devices no longer suffice. Essentially, lengthy phone conversations seem unnecessary to a consumer who is accustomed to communicating in 140-character snippets.
Trend Themes
1. Device-specific Social Media Interfaces - Consumers are demanding devices specifically tailored for social media communication, rather than traditional telecommunication devices.
2. Hotkey Peripherals for Social Networking - Peripherals like the S.N.A.K Keyboard and Flashpoint iBoard offer hotkeys and shortcuts for commonly used social media functions, allowing for efficient and seamless online communication.
3. Robotic Pets as Virtual Companions - While those who can't commit to a real pet can turn to electronic pets like the Karotz Smart Rabbit, which is not only cute but also high-tech and enables social media update alerts, mp3 playing and webcam functions.
Industry Implications
1. Consumer Electronics - Consumer electronics companies can offer device-specific social media interfaces and peripherals optimized for social networking.
2. Robotics - Robotic pet manufacturers can innovate on products that could function both as virtual companions and social media alerts.
3. Software Development - Software developers can create more efficient and intuitive social media platforms and interfaces that can operate across multiple devices and operating systems.
6 Featured, 48 Examples:
604,696 Total Clicks
Date Range:
May 10 — Mar 12