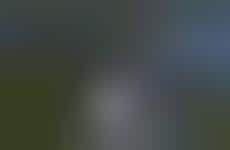 Niche elopement packages allow for plug-and-play personalization
Trend - For many couples, planning a wedding can be incredibly stressful. However, the increased occurrence of niche elopement packages gives couples an affordable, yet personal wedding day experience. This shift speaks to the desire that many Millennial couples have to break convention and plan their wedding day in a way that is authentic to their interests and values.

Insight - For self-determined Millennials strapped for cash, a personalized route to marriage fulfills a number of desires. This includes the ability to fulfill a significant life milestone, on the terms and timeline of their choosing. It's not about rejecting the institution of marriage, but focusing on the priorities that are highest for them. For these couples, having a day that celebrates their unique identity, values and interests outweigh other elements that come with the conventional big-budget wedding.
Workshop Question
- How could your brand better adapt to generational priorities?