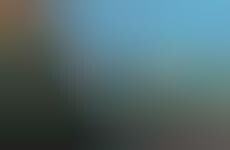 Brands capitalize on fandom communities to increase engagement
Implications - Understanding that fan communities are some of the most dedicated, many brands have begun offering immersive and gamified fan experiences that demand consumer engagement. Superfans are willing to work for perks, and by recognizing that, brands can create a powerful, symbiotic relationship with consumers.
Workshop Question
- How could you reward your most engaged consumers to make them advocates for your brand?
Trend Themes
1. Immersive Experiences - Brands are creating gamified experiences that demand consumer engagement to increase loyalty and positive associations with their products or services.
2. Niche Events - Events focused on niche interests and fandoms are becoming an increasingly popular way to engage specific consumer groups and increase positive associations with brands or franchises.
3. Augmented Reality/projection Mapping - Projection mapping and augmented reality are allowing brands to create more immersive and dynamic experiences for consumers, promoting deeper engagement with their products or services.
Industry Implications
1. Entertainment - Immersive experiences, niche events, and augmented reality/projection mapping are all trends in the entertainment industry as brands seek to provide unique and engaging experiences for their customers.
2. Tourism/hospitality - Creating events and experiences that appeal to specific niches, and providing unique and memorable experiences for guests, are key trends in the tourism and hospitality industries.
3. Marketing/advertising - Gamified experiences, immersive events, and projection mapping/augmented reality are all trends in marketing and advertising as brands seek to create engaging campaigns and build positive associations with their products or services.
6 Featured, 54 Examples:
160,150 Total Clicks
Date Range:
Sep 15 — Jun 17