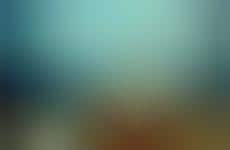 Once-outdated technologies become relevant to new generation
Implications - Faux-vintage innovations continue to be influential as consumers seek new avenues of inspiration from past decades. The Web has made it easier to study old techniques, technologies and favored aesthetics of then-pros, allowing today's amateurs to create similar results with affordable and accessible tools.
Trend Themes
1. Faux-vintage Innovations - As products that are vintage-inspired and contain antique-like qualities continue to become more popular, consumers are looking for new and inventive ways to be exposed to such products.
2. Retro Aesthetics - Despite the technological advancements, photographers display a preference for the grittier, retro approach. There's something about the raw nature of retro photographs that makes the subjects in it more genuine and honest.
3. Lomography - The rise in availability of prosumer cameras has enabled a new wave of amateur photographers to take professional-quality photos. Some photographers are rebelling against this phenomenon by adopting analog methods of photography that have grown obsolete.
Industry Implications
1. Fashion - A company that can provide not only an antique or vintage-inspired product but also an experience or service is going to generate a much broader clientele.
2. Advertising - One of the most effective ways a company can increase brand awareness is by investing in advertising that features unvarnished sexuality.
3. Photography - There are disruptive innovation opportunities to provide consumers with alternative retro-inspired photography methods.
9 Featured, 56 Examples:
2,530,025 Total Clicks
Date Range:
Apr 09 — Sep 09