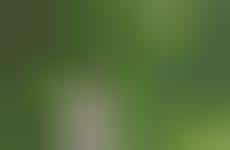 Brands are debuting practical & aesthetically friendly insect repellents
Trend - Many companies are reimagining the traditional design of insect repellents. While some brands are incorporating a multi-functional aspect that increases the practical value of the product, others create aesthetically forward designs that capture attention and can be seamlessly integrated into the home.

Insight - Contemporary consumers are placing a premium on aesthetics and because of this, many are taking note of the appearance of a product when making purchasing decisions and evaluating if it matches their personal styles and the ambiance of their space. As this extends both in the case of desires and needs, a demand is created for necessary household products to be aesthetically friendly. When practical goods are seamlessly integrated into the home, consumers feel more at ease, because their design vision of a given space is upheld.
Workshop Question
- How can your brand combine aesthetics and functionality in a product?
4 Featured, 31 Examples:
42,041 Total Clicks
Date Range:
Dec 18 — Oct 20
Trending:
This Month and Warm