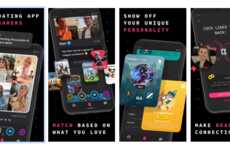 Dating apps prioritize safety features that enhance trust among users
Trend - Dating apps are increasingly prioritizing safety features to protect users from potentially dangerous or uncomfortable situations. These include everything from in-app panic buttons to safety moderators.

Insight - Tech-fueled mediation between people has made socializing more convenient and accessible, but it's also opened people up to potential dangers that include everything from financial scams to personal safety issues. Consumers are increasingly aware of this and expect that brands are able to help them maintain their security and privacy in the process of facilitating person-to-person interactions.
Workshop Question
- How could your brand better prioritze customer safety?