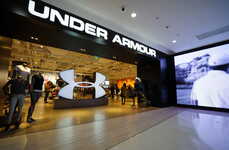 Consumers are opting to buy online and pickup in-store
Trend - Amid the COVID-19 pandemic, curbside pickup became the standard way for shoppers to access goods without possible contamination. As the economy slowly re-opens, consumers are still leveraging this shopping option in lieu of browsing in-store or strictly online shopping.

Insight - The global shopping habits of consumers were forced to shift in light of the pandemic, and many of these habits are now in place for the long term. Specifically, delays and inefficiencies in delivery were prevalent amid the pandemic, prompting consumers to opt for local shopping when possible. New shopping options may entice consumers who may not be comfortable walking into the store to make purchases while also reducing foot traffic in stores.
Workshop Question
- How can your brand leverage evolving shopping habits post-COVID?