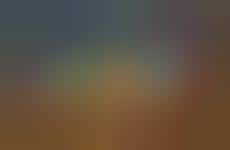 Modern "lifestyle" supplements are made more affordable
Trend - With vitamins and supplements now being adapted to suit modern preferences–with contemporary branding and personalized sets or formulations–prices for these items are often inaccessible for most. This is changing with emerging brands in this space offering the same modernized formats, but at reasonable pricing–giving a wider range of consumers access to these products.

Insight - The wellness industry has often been associated with "luxury," however, consumers are increasingly expecting brands to democratize luxury goods in a range of industries. With successful brands in industries like skincare and fashion now offering once-costly items at more reasonable prices, consumers are becoming accustomed to giving off the perception of wealth on social media–without having to spend the money. The natural progression is for this to occur in the wellness space, with brands now having to prioritize accessibility when it comes to offering more "elegant" collections.
Workshop Question
- How could your brand make its products more cost-accessible to the average consumer?