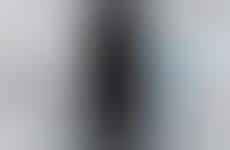 Brands are quickly launching helpful initiatives for those in crisis-affected areas
Trend - Amid global or local states of emergency, brands are seeking to lend a helping hand. This is done either through launching specialized, cost-free products and services as relief efforts or by collaborating with officials in affected areas to help with local restoration.

Insight - When disaster strikes—whether it is a health crisis, natural catastrophe or something else—consumers intensely seek ways to lessen the blow for themselves and their community. As a result, many look for resources that are hyper-targeted and specifically launched to alleviate strain and stress. Although some have justifiable grievances with how brands respond to these situations, consumers in affected areas have the potential to feel a sense of relief and support that may give them confidence and strength to overcome the crisis.
Workshop Question
- How might your brand assist in a crisis?
4 Featured, 36 Examples:
21,266 Total Clicks
Date Range:
May 18 — Mar 20
Trending:
This Week and Mild