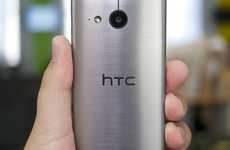 Virtual conferences offer affordable alternatives to attending in-person
Trend - Virtual conferences that function as an alternative to traveling and visiting conferences in-person are on the rise, and ramping up because of COVID-19 restrictions. These conferences allow attendees to access information in a way that's more accessible.

Insight - Employees of businesses are often focused on professional growth, but attending conferences and other forms of education can be costly and time-consuming. These barriers, coupled with travel restrictions and restrictions on large gatherings around the world due to COVID-19, have made it so that attending conferences is an unrealistic goal for consumers. Thus, people focused on professional growth are prioritizing more accessible opportunities to achieve it.
Workshop Question
- How is your brand working towards the professional growth of its employees?
4 Featured, 36 Examples:
41,971 Total Clicks
Date Range:
Mar 20 — Jun 20