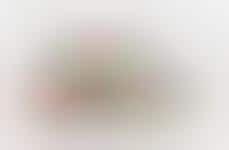 Self-aware designers spurn luxury norms with pre-distressed sneakers
Implications - In a memorable subversion of contemporary symbols of wealth and status, cult designers are increasingly creating pre-soiled sneakers that highlight the prevailing interest in reworking and embracing low-cost staples. In actively rejecting a steadfast sentiment associated with luxury fashion and sneaker culture in general, this progression speaks to the industry's insistence on appropriating even the most mundane elements of everyday fashion and the quiet pursuit of youthful rebellion that informs it.
Workshop Question
- What elements of your product design can be reimagined to reflect an innocent desire for youthful rebellion?
5 Featured, 45 Examples:
114,789 Total Clicks
Date Range:
Oct 16 — Feb 18