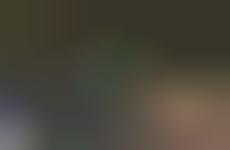 Smart lock systems provide integrated security away from home
Implications - As the need for home security rises, consumers are swapping traditional locks with smart ones. Able to integrate with existing home technology, these products offer homeowners features such as remote access and keyless entry. As the demand for convenience rises, and homes become smarter, security solutions that can be controlled away from home become irresistible.
Workshop Question
- How can your brand incorporate the convenience of smart solutions into its products/services?
Trend Themes
1. Smart Locks - The rise in demand for convenience and home security has led to new smart lock systems that offer remote access, keyless entry, and integration with existing home technology.
2. Fingerprint Systems - Fingerprint systems for door locks provide fast access to homes and offices while offering controllers full control over who has access.
3. Connected Home Security - Increased availability of smart home technology means that home security systems are now better connected with homeowners' devices than ever before
Industry Implications
1. Home Security - Smart lock systems and connected home security devices offer opportunities for innovation in the home security industry.
2. Mobile Devices - The integration of smart lock technologies with mobile devices creates opportunities for innovation in mobile devices.
3. Wearable Technology - The development of wearable fingerprint systems could lead to further innovation in the wearable technology industry.