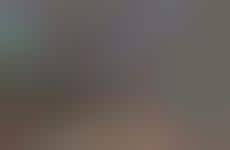 Brands are introducing special add-ons devices to capture microplastics
Trend - Brands and designers are coming up with solutions that seek to curb the emissions of microplastics, as well as their possible consumption. These devices are beginning to be implemented across industries—from home appliances to autos.

Insight - Contemporary consumers are aware now more than ever about the state of the environment and as they aim to make more sustainable choices, many are looking to sources of pollution in their own lifestyle. This creates a demand for design solutions that will seamlessly assist consumers in being more eco-conscious, which gives them peace of mind—both in terms of their own health and safety, as well as that of the planet.
Workshop Question
- How can your brand help consumers address pollution sources in their lifestyle?