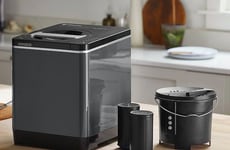 Consumers prioritize waste-reduction while cooking at home
Trend - Brands are helping consumers who are trying to limit the amount of food and packaging waste they use with products and services that empower them to reduce waste while they're cooking at home. Everything from cooking shows to cooking planner apps are helping consumers do this.

Insight - As the ecological consequences of waste, pollution and climate change are increasingly known by the average consumer, there is a growing demand for brands to help people reduce their personal impact. People are more likely to adjust their lifestyles with protecting the environment in mind, and brands are having to adapt to meet to this growing demand.
Workshop Question
- How is your brand empowering its customers to be more eco-friendly?