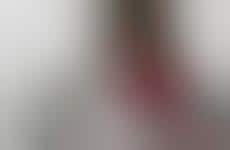 Literature-inspired fashion offers play on fantasy and reality
Implications - Fashion designers and editors are inspired by numerous elements, but lately, the industry has seen a rise in designs and editorials influenced by literature. Offering stylish translations of classic tomes such as The Great Gatsby and Wuthering Heights, and even the modern-day cult favorite 50 Shades of Grey, these literary interpretations allow consumers to experience a piece of romantic fantasy while looking chic and stylish at the same time.
Trend Themes
1. Literature-inspired Fashion - Fashion designers are using elements from classic literature to create stunning designs that bring together a sense of romance and style.
2. Classic Novel Couture - Fashion brands are using literary classics to create timeless and elegant clothing collections.
3. Naughty Literature-inspired Menswear - Designers are creating menswear that is inspired by popular novels, such as Fifty Shades of Grey, to tap into consumer interest in the latest trends.
Industry Implications
1. Fashion - There is a growing trend of using literature as inspiration for fashion products and collections.
2. Luxury Brands - Luxury brands, such as Dolce & Gabbana, Givenchy, and Louis Vuitton, are taking inspiration from classic literature to create high-end designs.
3. Publishing - Literature-inspired fashion presents a unique opportunity for publishers to collaborate with fashion designers and create complementary product lines.
5 Featured, 43 Examples:
841,720 Total Clicks
Date Range:
May 12 — Sep 12