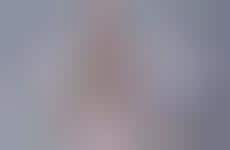 The use of AI in language services helps lessen communication barriers
Trend – As AI continues to infiltrate various consumer categories, we're seeing it play a part in evolving communication tactics to help not only streamline efforts but reduce barriers across different languages as well. Providing a helping hand in areas like translation to make recording, communicating, or simply transcribing conversations, quicker and more efficient.

Insight - Immigration, business and technological advancements have made the world increasingly globalized, and the benefits to consumers include everything from better opportunities to expanded understandings of cultures different from theirs. Brands that are able to remove some of the barriers associated with cultural and language differences between people and organizations are able to appeal to every aspect of society--from individual relationship-building to business development.
Workshop Question
- How could you utilize AI to give your consumers a greater sense of independence?
4 Featured, 25 Examples:
22,334 Total Clicks
Date Range:
Sep 17 — Apr 19