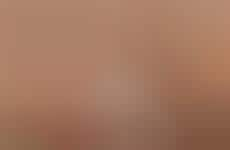 Underwear brands are being more inclusive of varying demographics
Trend - Emerging brands that offer underwear products are increasingly prioritizing the demographics that brands in the mainstream have avoided--including people with disabilities, people of varying ages and people with non-conforming gender identities. These products and campaigns offer visibility to the needs of a wider range of demographics in this space.

Insight - Consumers are increasingly expecting adequate representation for various aspects of their identities, and are demanding that brands cater to this shift. Variations in personal identity are a large part of forming people's needs and preferences, and brands that are accommodating to all are able to appeal to a wider range of consumers.
Workshop Question
- How is your brand prioritizing representation in its products and campaigns?
4 Featured, 35 Examples:
67,468 Total Clicks
Date Range:
Jun 19 — Mar 21