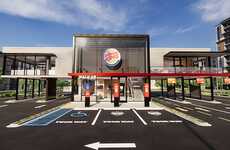 Drive-in culinary experiences are popular amidst pandemic restrictions
Trend - Food brands are offering consumers distinct and safe experiences by centering dining into drive-in formats. These dining experiences are being experimented with by everything from fast food chains to fine dining restaurants.

Insight - As consumers in North America continue to deal with government and personally imposed restrictions as a result of the ongoing pandemic, they're increasingly seeking out ways to enjoy recreational activities in ways that keep them safe. These individuals turn to brands that are being more creative in designing their customer experiences.
Workshop Question
- How is your brand prioritizing both recreation and safety?