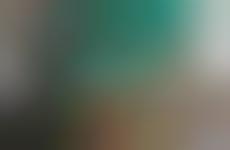 Brands and chefs are launching virtual cooking classes & shows for consumers to enjoy
Trend - With the expansion of physical distancing policies around the world, restaurants and celebrity chefs are launching virtual experiences that will help consumers innovate in their own kitchen. Whether they are about trying a new recipe or developing cooking skills further, these experiences are beneficial in a multitude of ways.

Insight - Since consumers are advised to remain at home during the current health pandemic, many have turned to learning a new skill or perfecting an existing one to pass the time. Offered exclusively in the virtual space due to safety concerns, these experiences allow consumers to feel fulfilled during their period in self-isolation. The emphasis on productivity and self-development grants individuals a sense of purpose, allowing them to feel less anxious about the developing global situation.
Workshop Question
- How might your brand support consumers virtually in a crisis?